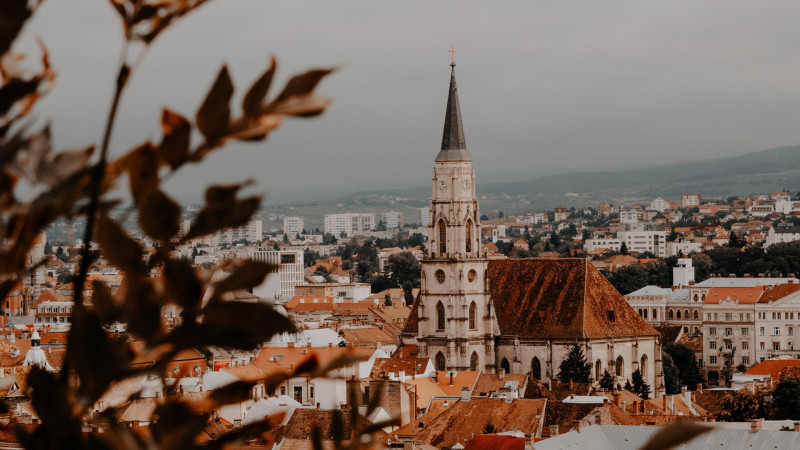 Come and discover HiSky's flights to Cluj.
Welcome to Cluj! The vibrant city of Cluj-Napoca, located in the heart of Transylvania, is a destination not to be missed. As the flagship airline, Hisky is excited to offer flights to this captivating city.
Cluj-Napoca, commonly known as Cluj, is a city that seamlessly blends history, culture, and innovation. With its rich heritage and charming medieval architecture, it exudes a unique charm that captivates visitors from all over the world.
| From | To | Typology | Price from | |
| --- | --- | --- | --- | --- |
| Dublino, International (DUB) | Cluj-Napoca (CLJ) | One way | 37,00 € | |
| Tel Aviv Yafo, Ben Gurion Intl (TLV) | Cluj-Napoca (CLJ) | One way | 24,00 € | |
Information about Cluj
Known as the cultural capital of Transylvania, Cluj offers a plethora of attractions and activities to suit every taste.
Explore the historic Old Town, where you can stroll through cobblestone streets lined with colorful baroque buildings and visit landmarks like the St. Michael's Church and the Cluj-Napoca Central Park.
For art enthusiasts, Cluj is home to numerous museums and art galleries, showcasing both traditional and contemporary works. Don't miss the impressive collection at the Cluj-Napoca Art Museum or the thought-provoking exhibits at the Museum of Transylvanian History.
Cluj is also renowned for its vibrant nightlife. The city boasts a thriving student population, which contributes to its energetic and diverse entertainment scene. From trendy bars and clubs to live music venues, there's always something exciting happening after dark.
Nature lovers will be delighted by the surrounding landscapes. Cluj serves as a gateway to the breathtaking Apuseni Mountains, offering opportunities for hiking, biking, and exploring picturesque villages nestled in the valleys.
And of course, Cluj is a culinary paradise. Indulge in traditional Transylvanian dishes such as sarmale (cabbage rolls) and papanași (sweet cheese doughnuts). The city is also known for its thriving coffee culture, with cozy cafes tucked away on every corner.
With Hisky, your journey to Cluj is just a flight away. Experience the warmth and hospitality of this remarkable city, where tradition meets modernity. Book your ticket now and get ready to create unforgettable memories in Cluj-Napoca with Hisky, your preferred airline.